Previous picture Home Next picture
Peonies
(5 1/2" x 3 1/2") 10" x 8" Colored Pencil, BKJ-34
Framed original available through The Lawrence Churski Gallery in Bath, Ohio.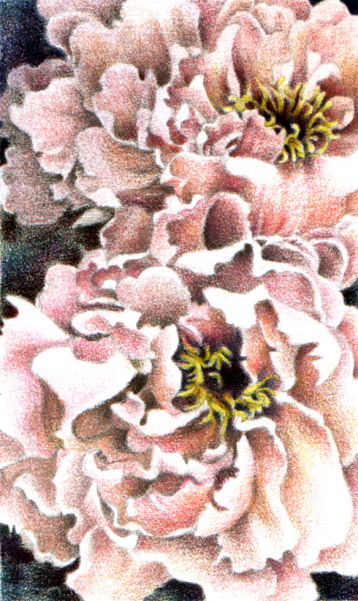 You may notice this piece looks a bit different from my others.
There are two reasons:
1) I've used a Layered Technique over a Grisaille underpainting.
2) The paper has considerable more texture than I usually use.
I love the versatility of this Colored Pencil medium!