Mary Maracek
Parents
Born February 11, 1902 in Prague, Czechoslovakia
Died March 11, 1993 in Binghamton, New York
Immigrated about 1920 to Ellis Island
Married about 1925, with five children
---
Lynn says:
Grandma was a pretty cool lady. Her name was Mary, she came to this country when she was 18 from Czechoslovakia. She landed in Ellis island. She lived with her Uncle when she first moved here. Mary had quite the green thumb and could make anything grow. Most of the roses she grew were from flowers given as gifts. I would visit her on my way home from school (3 mile walk from HS to my house, her house was 1/2 way home) and she would first, try to feed me, then take me out to the gardens and pick me a huge bouquet of flowers. She had flowers blooming all year long.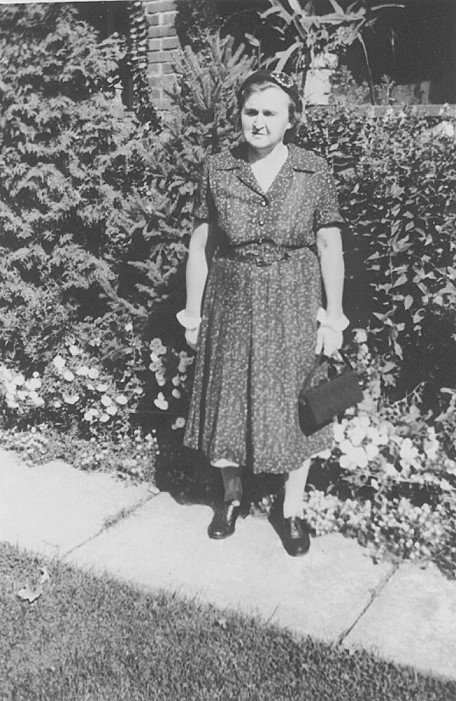 Mary in front of her house, 137 Prospekt, Binghamton NY
Ann says:
She was smart. My mother sewed all our clothes. She would make her own bread. She worked hard all her life, raising us five kids.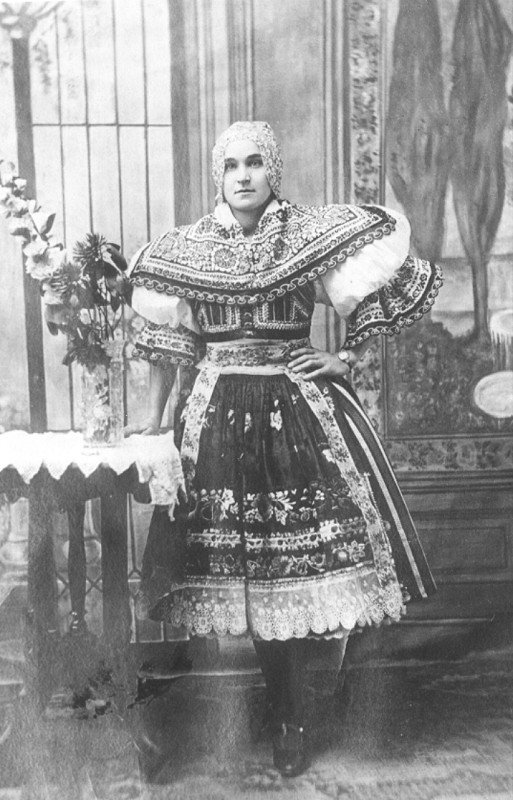 Mary in a dancing outfit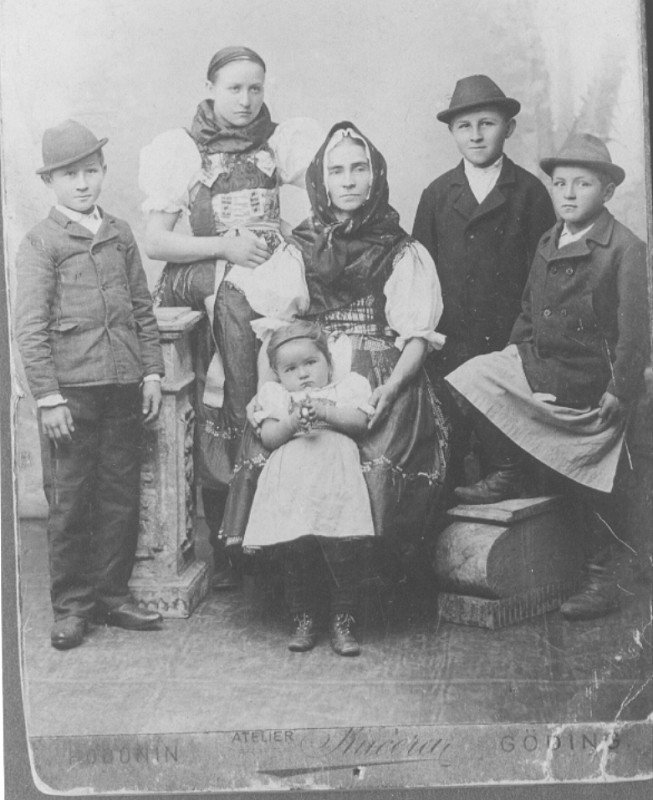 The one standing in the back is Mary. It seems likely the lady sitting in front with the baby is her mother, the others are brothers and sisters, and this was taken in Europe.
When Mary first came to the US, she lived with her Uncle, Sleech Korchak (Sleech means Uncle), and his sons John and Joseph. Sleech is buried with his wife and two children in St. Cyrl's Cemetary on Riverside Drive in Binghamton. He was really stingy. They sponsored Mary Maracek when she came over from Czechoslovakia. Mary cried when she saw the bed that he made his wife sleep on. His wife was all crippled up. His children, John and Joseph, died within two years of each other. Joseph played football for Cornell. He was kicked in the kidneys in a football game and died that afternoon.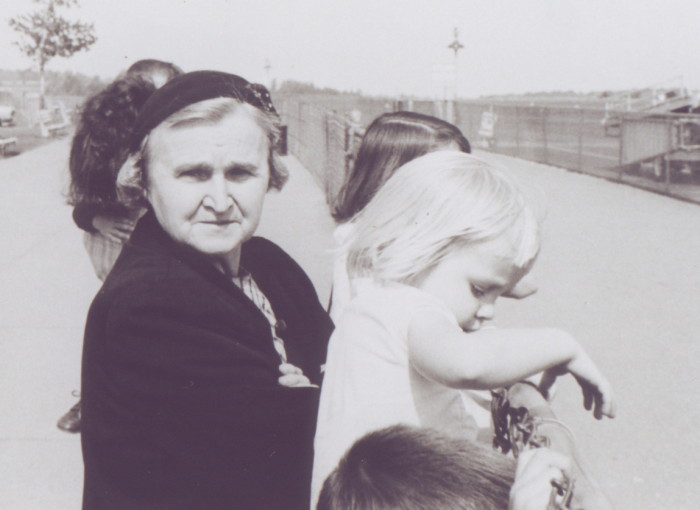 Mary with a granddaughter, perhaps at an airfield
Mary's brother was a high-ranking official in the Czech communist government. Mary just referred to him as "her brother". When he was dying, his wife begged Mary to come visit, but she wouldn't. Mary was afraid she would be trapped in Czechoslovokia. After he died, they took everything away from his wife. She was left with nothing. (Or possibly it was the wife that was her sister, or a cousin.)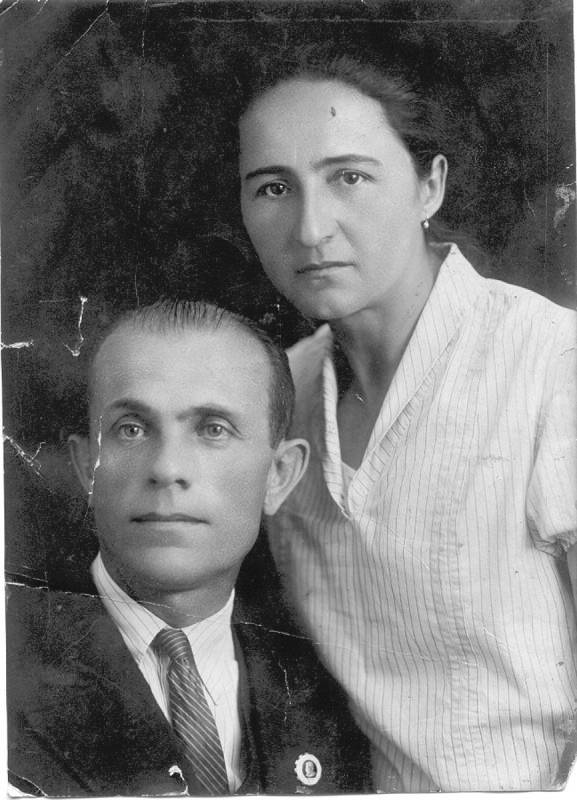 Mary with some guy, probably her husband
---
index maintained by Bob Jenkins